Apple Silicon & macOS Sonoma ready!
Manage bookmarks like a pro.
A perfect replacement for your browser's bookmark manager.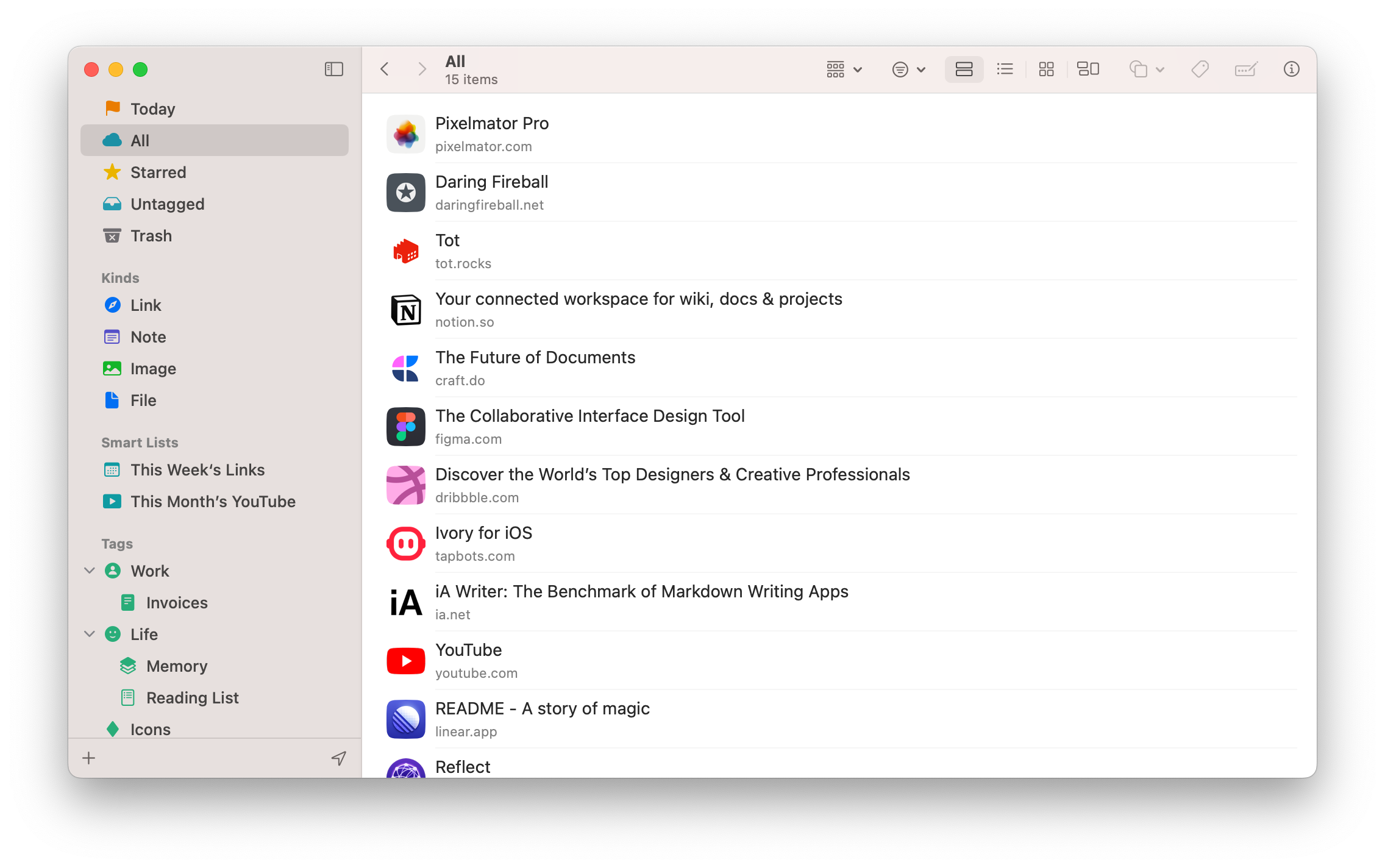 Get your bookmarks on iPhone, iPad, and Mac.
Built with Swift and AppKit/UIKit, uncompromising native apps!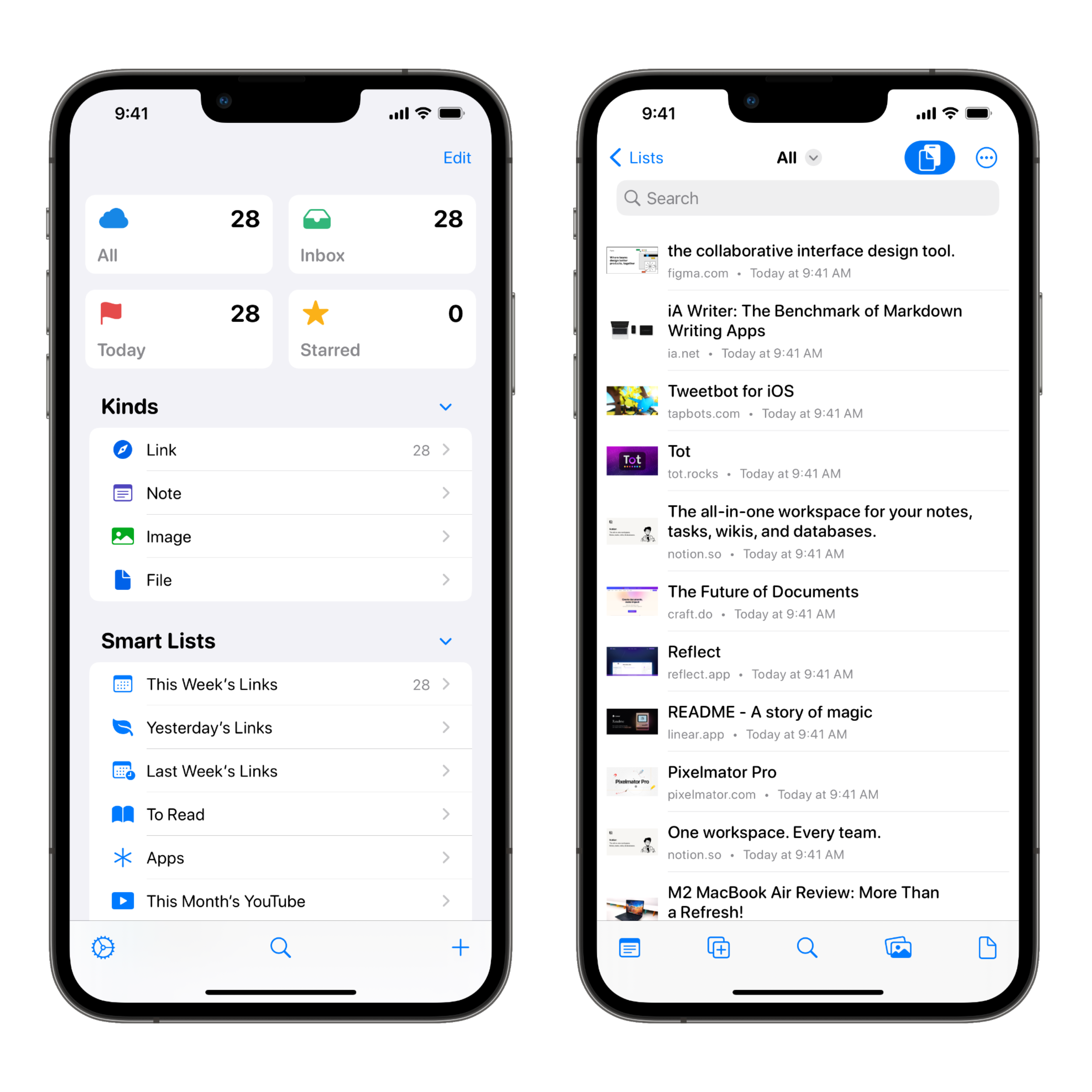 Search your bookmarks anywhere.
Fast offline search. Open or share links with Quick Find.
Floating bookmarks bar on your desktop.
Also a menu bar icon version to save your desktop space.

Save links with ease.
Quick Save automatically retrieves current tab's info.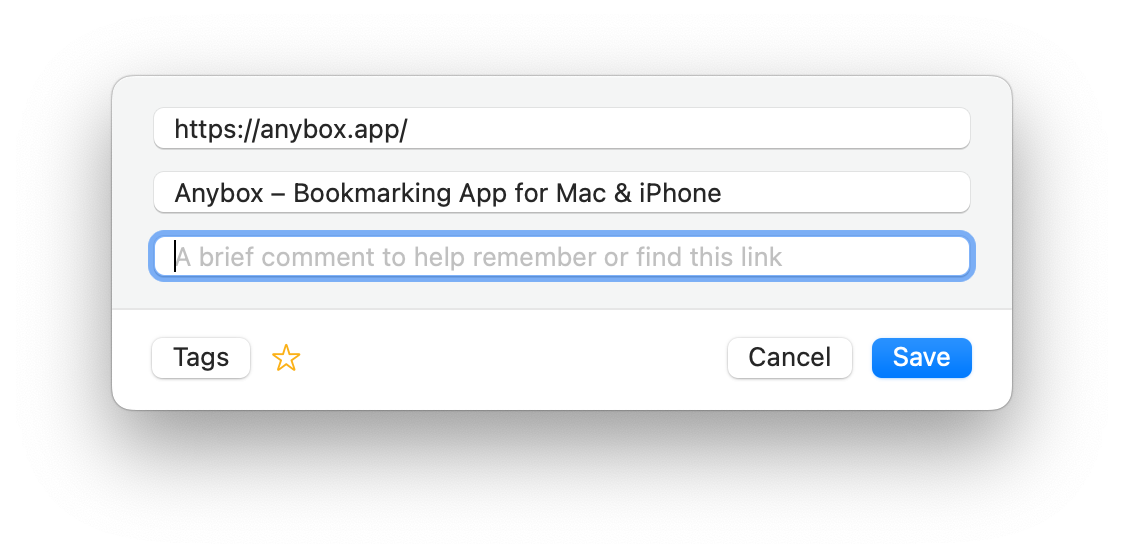 Migration Assistant
Migrate from browsers with two clicks.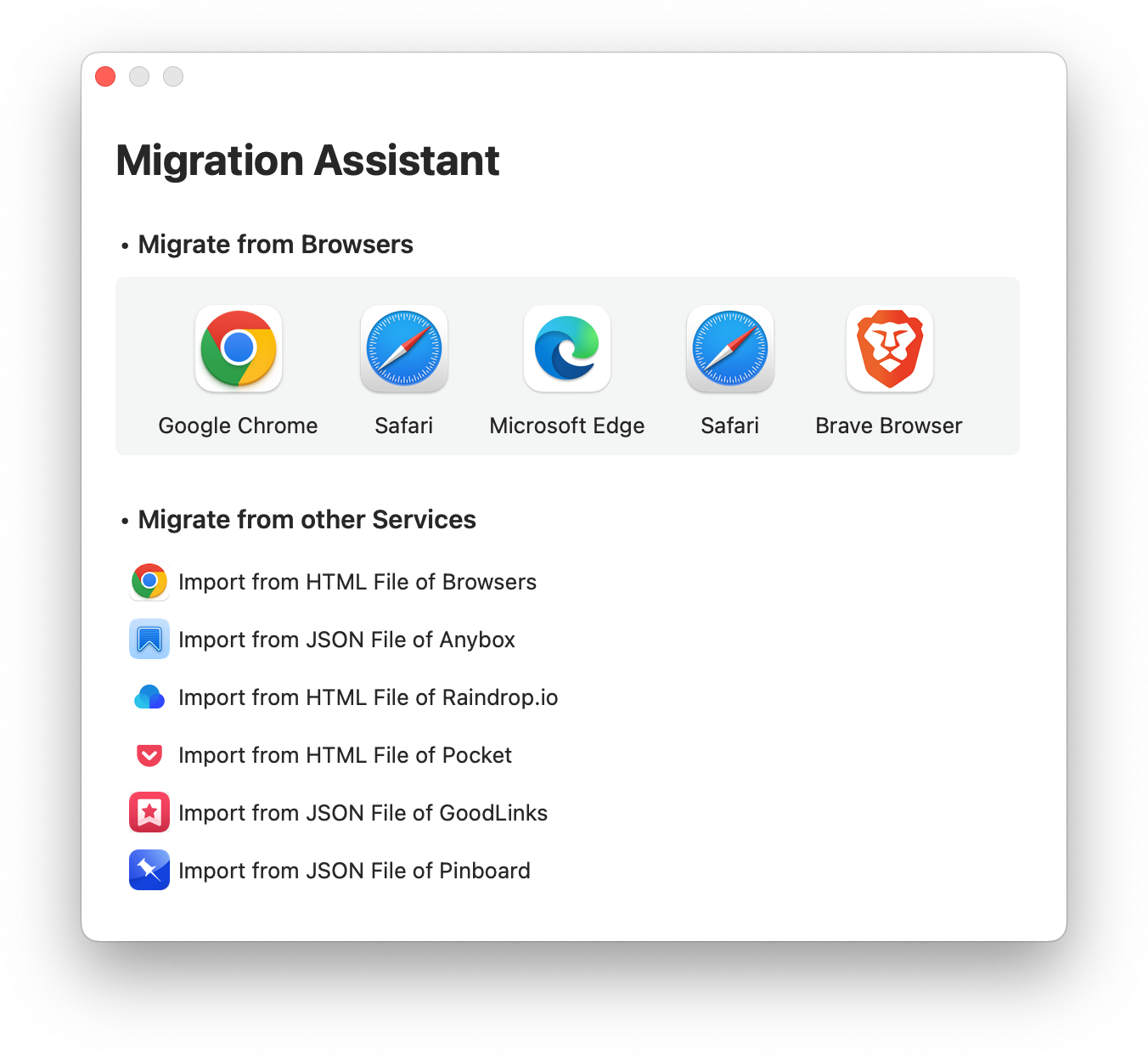 Pricing
Free
Most features like Quick Find and Quick Save.
Save 50 links in total.
Put as many as 12 links on Anydock.
Export bookmarks effortlessly.
Pro
Save unlimited links.
Put as many as 30 links on Anydock.
Monthly:

$1.99

Yearly:

$14.99

Lifetime:

$39.99

($59.99)
Prices in USD. Actual prices may vary according to App Store pricing.
More Features
Privacy
Sync via iCloud. No personal data collected.
Nested Tags & Folders
Categorize bookmarks with nested tags and folders.
Smart Lists
Automatically organize bookmarks with attributes like URL and added date.
Keyword Extension
Use Anybox keyboard to quickly input your frequently used links and notes on iPhone and iPad.
Archives
Archive bookmark as PDF, Web Archive, or screenshot. Never lose important webpages.
Automation
Build your own actions with Siri Shortcuts and Apple Script.
Deeplinks
Open your Things URL or Obsidian URL with Anybox. Built-in support for Hook.
View Styles
Cards view, List view, Icons view…
More Data Types
Also save images, files, and notes. Easily retrieve frequently used images and notes.
Share Menu and Share Extension
Save links with system-wide extensions on the Mac and iPhone. Just native experience.
Widgets
Track your reading list with Widgets. Or save clipboard with specified tags.
Spotlight
Search your links with Spotlight on iPhone.
What Users Are Saying
A fantastic app
in.fi (ES)





A fantastic app to collect and get your bookmarks and read later items organized. With the availability for iOS, iPadOS and macOS a no-brainer. I use it daily.
Great Bookmarking App
ipomac (HK)





Perfect, for bookmarking, allow to caputre webarchive. Lightweight, with a proper Mac interface. With one of the best support I've seen from any developper.